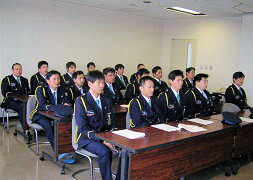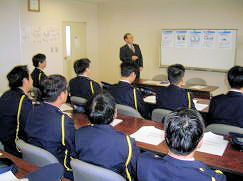 One of advantages and distinguishing by the introduction of our security guard system,
we can manage any kind of accidents by the proficiency staff in the security management
system business. Especially, we adapt to manage for fire, robbery and other unexpected

accident and so on by the security guard officers, at the time of issuing an order for
emergency to our central commander control room, which would be protection for the
enlargement of accident immediately by our dispatched security guard department team
in rescue. To make assurance double sure in the power of emergency correspondence
by our company, we will check strictly personal credit and proper qualification in the time
of hiring employee for the dispatched security guard officers. After passing on the aptitude
and psychological examination, three months training will be held and they can manage for
it safely and quickly to any kind of accidents.